BULLET PROOF GLASSES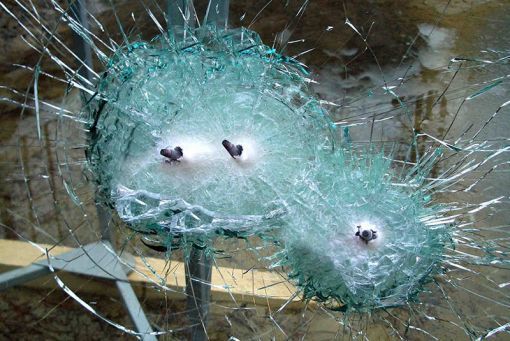 Yortel Glass produces bullet proof glasses under EN1063 standarts.
Bullet-proof glasses protects individuals against firearm attacks: Generally a multilaminated assembly,contains thinner polycarbonate against non splitting of glass cracks.If it is required,layers of multilaminated assembly can be used tempered.The various classes according to EN1063 are determined by the type of weapon and immunition.
INSTALLATION
Bullet-proof glasses generally dissymmetrical and only bullet-proof if positioned facing the correct direction.
When assembling a laminated bullet-proof glass in insulating glazing,the laminated glass should be positioned on the side opposite the potential impact.
Our Test Certificated Products Table
PVB thickness 0,76 mm.
Polyurethan thickness 0,76 mm.
If you have different dimensions, please instruct us through our mail: info@yortel.com.tr